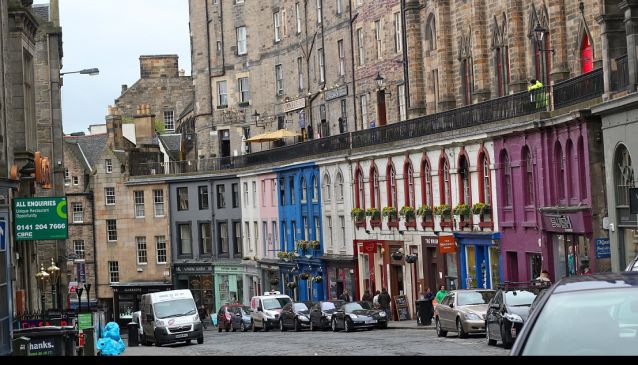 Shopping Around in Edinburgh
Retreats & Relaxation
The shopping facilities that Edinburgh has to offer are an ever changing feature of the city.
A great feature of Edinburgh's shopping facilities is wide variety; from major fashion retailers to small specialist outlets and boutiques, souvenir shops to charity shops and a number of shopping centres both in the city centre and in outlying areas, there's both an extensive range and impressive number of options. For many years, Princes Street was seen as the main shopping area, the stores there running parallel to the stunning views of Edinburgh Castle and the Scott Monument. It offers a wide variety of outlets, the two flagship stores being Frasers at the West End, whose famous clock has been used as a meeting point by Edinburgh residents for many years, and Jenners, often referred to as "Edinburgh's Harrods."
In more recent years, however, many of the bigger retailers have begun to move out of the city centre and Princes Street has lost much of its footfall to George Street, which runs parallel and is historically considered to be more "upmarket" in its offering of stores. Many of the stores in Princes Street have also been negatively affected by the tram works that began in 2008.
The good news, however, is that there has recently been interest from retailers never before present in Edinburgh, for example, Harvey Nichols and Primark, two major retailers who have already opened stores in the city centre. What's more, some of the bigger players in the fashion world have been considering Edinburgh as a good location.
The city centre also has two shopping centres, the original being the St. James Centre, situated at the east end of Princes Street at the top of Leith Walk. (Directly opposite is The Omni Centre, which has a multiplex cinema, bars and dining facilities.) The other centre is the Prince's Mall, which is next door to Waverley Station. This has a wide variety of specialist outlets as well as many high street names.
Moving towards the High Street and the Royal Mile, the shopping on offer takes on a different face, with the majority of shops aimed at the tourist market. Whilst shopping for souvenirs and tartan goods, you can enjoy the Scottish music played by many shops, sample the Scottish themed restaurants and usually experience the sounds of a bagpipe player.
In the outskirts of Edinburgh and into West Lothian, there are several large shopping centres, for example, the Gyle, just off the city bypass, and McArthur Glen in Livingston. It is easy to spend a full day wandering round these centres.
Outside the city centre, you can also find a range of individual shops in the more residential areas, for example, Stockbridge, Morningside and Bruntsfield, all of which are well served by public transport.
The shopping facilities that Edinburgh has to offer are an ever changing feature of the city and certainly worth investigating.