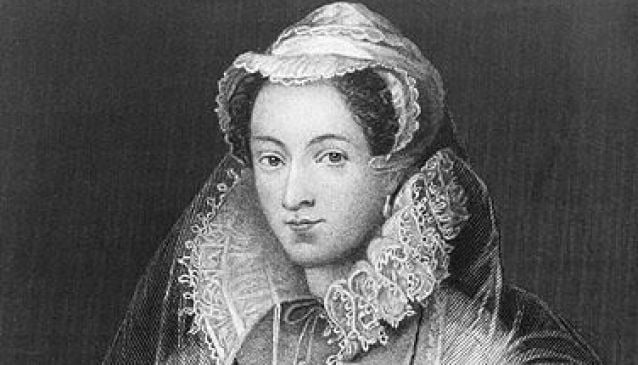 Scenes in the Life of a Queen
Arts & Culture
...she had slept in or visited most of the Stately Homes and Castles in Scotland.
Anyone who has visited or lived in Edinburgh must surely be aware of the influence of Mary Stuart ( Mary Queen of Scots) who endured a short, turbulent life, some of which was spent in Scotland. It seems as you travel around the country that she had slept in or visited most of the Stately Homes and Castles in Scotland. If you are interested in following her footsteps, here are a few suggestions:-
Linlithgow Palace , west of Edinburgh is famous as Mary's birthplace. She was born on the 8th of December 1542, 6 days before the death of her father King James V. The infant queen was crowned nine months later at Stirling Castle, her mother, Mary of Guise becoming Regent for her baby daughter. After an attempt to force a marriage between his young son Edward and Mary, Henry VIII of England invaded Scotland, burning and destroying Castles and Abbeys, this period was known as "The Rough Wooing". It became too dangerous for the child queen to remain in the country and so she was sent to the safety of her mother's French family. Mary flourished in the French Court and was probably the happiest she would ever be during her short life.
A beautiful, clever and talented child, she became betrothed to Francois the Dauphin of France and eventually married him in a glittering ceremony in Notre Dame Cathedral in 1558. The happy union was not to last, sadly Francois died just two years later. Mary returned to Scotland as an 18 year old widow, a catholic queen in a newly protestant kingdom. She was installed in The Palace of Holyroodhouse in Edinburgh in 1560. No sooner had she adjusted to life in the alien country of her birth, her mother Mary of Guise passed away, leaving Mary doubly bereft.
Mary was still a young woman and now Queen in her own right, she was considered quite a catch and many suitors tried to woo her, however all were rejected as she only had eyes for her cousin Henry Lennox- Lord Darnley. She was instantly besotted by this tall, handsome young man and they married in Holyroodhouse on the 29th of July 1565. Mary fell pregnant quickly and this was when she noticed a change in her new husband as she realised that Darnley was more in love with himself than anything else. He proved to be a shallow drunkard, a womaniser and consumate liar. At the age of 19 he was a pawn to be used by the much older protestant Scottish nobles. Around that time Mary found an ally at the Scottish Court, an Italian musician and singer called David Rizzio. At ten years older than her, Mary looked up to him, they shared similar interests such as music, dancing and the arts and he was also catholic. Mary trusted him so much that she made him her private secretary. Darnley, paranoid due to excessive alcohol consumption, was encouraged by his circle of cronies to get rid of Rizzio. So the conspiracy had begun. David Rizzio usually dined in private with The Queen and a few close friends, so they decided to attack him in front of the heavily pregnant Mary with the intention to shock her into miscarriage or even death and so Darnley would then become King. On the evening of the 9th of March 1566, Rizzio was attacked by 8 assailants and stabbed 56 times, Lord Darnley's dagger was left in his body. To this day Mary's chamber in Holyroodhouse still bears the mark of this heinous murder. The Queen did not miscarry her child and delivered a healthy son in June 1566 at Edinburgh Castle. She named him James after her father.
It was almost one year after Rizzio's death and relations between Mary and Darnley were cool to say the least, he did not even attend the christening of his own son, this indifference was a source of conflict between them. They returned to Edinburgh, Mary to the Palace and Darnley to a house on the outskirts of the city as he was suffering from smallpox and Mary did not want him near her baby. It was whilst he was convalescing in the house known as "Kirk O'Fields" that it was wrecked by a huge explosion. Suspicions were aroused when Darnley's strangled body was found in the gardens the next morning. Rumors spread that The Queen was complicit in her husband's murder as she had been staying with friends at Craigmillar Castle where a plot to kill Darnley was supposedly hatched, in fact one of her allies was implicated in both murders, James Hepburn - Earl of Bothwell.
No one knows if Mary was forced to accept Bothwell's advances (she was certainly very vulnerable at the time), they were hastily married. This marked the end of support for The Queen as Bothwell had a reputation as a bit of an outlaw and the union between them was not popular. Mary was abused and spat on in the streets and posters appeared portraying her as a mermaid, the symbol of a harlot. Her popularity was so low she was forced to abdicate in favor of her son. She fled from Edinburgh to clash with the protestant nobles at Carberry Hill, near Musselburgh where she surrendered. Her husband Bothwell fled to Denmark where he later died in prison. Mary was eventually handed over to the English and kept in captivity for the next 19 years. While she was confined to various Castles and Houses she was accused of treason by supporters of her cousin Queen Elizabeth I and reluctantly, Elizabeth signed her death warrant.
Mary Queen of Scots was executed at Fotheringhay Castle on the 8th of February 1587, she was 44 years old. The story of the life of Mary Stuart has a lot more to tell than the above and many books have been written on the subject, however to get a feel of the places where she lived and breathed, you might want to visit the sites mentioned in this article.