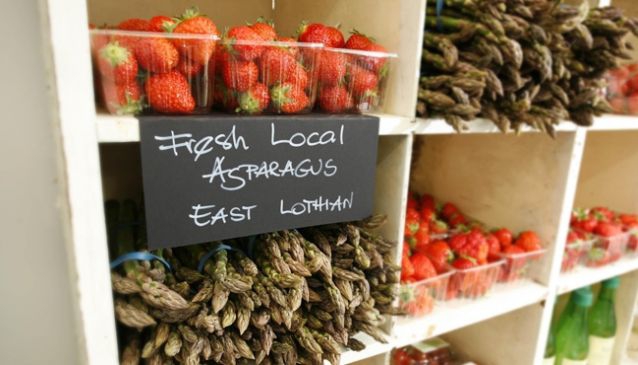 Edible Edinburgh
Food & Drink
To say that Edinburgh has food and drink at it's very heart would be an understatement.
A trip to Edinburgh has so much to offer, but a hot topic seems to be finding the best places to eat. Usually, a great introduction to a city or indeed a country, is to taste the local grub. The best thing about eating in Edinburgh? Well, thanks to being surrounded by hillsides, clear coastal waters and fertile lands, some of the best local produce can be grown and enjoyed here. It is true, as a nation, Scotland is famed mostly for traditional foods such as pies, bridies and it's seafood which is brought in fresh from the richly inhabited coastline. Many restaurants in Edinburgh insist on taking advantage of these fantastic ingredients whilst of course adding their own twist, taking great pride in serving mouth-watering selections such as Aberdeen Angus beef, world-renowned seafood and our national bard's favorite- the notorious haggis (not only served to celebrate Burn's night , it is a firm favorite all year round). Not to mention our cheese, which we'd say gives the French a run for their money!
With such an array of desirable ingredients right on our doorstep, to say that Edinburgh has food and drink at it's very heart would be an understatement. Home to some of the finest, most-talented chefs in our iconic restaurants, the biggest dilemma you will face is choosing where to eat! Some of which are Michelin starred, restaurants can vary from fine dining, to budget bar-food and traditionally styled authentic foods from around the world.
If you are inclined towards a bit of sparkle and fine dining, our top choices would include The Witchery by the Castle, Harvey Nichols Fourth Floor Restaurant and Number One located in the prestigious Balmoral hotel. All are iconic sites that possess that special touch, unique feel and elegant menu, all wrapped up in the very best of service. Frequented by locals and celebrities alike, if you plan on dining with the stars then these are the places to dine.
Journeying into the New Town, there is a sophisticated and fresh feel to many culinary gems worth exploring. A small and cosy recommendation has to be the Purslane Restaurant located in Stockbridge, described as the 'casual fine-dining experience', by it's Head Chef Paul Gunning, the food is delicious but grandeur aside, the dress-code and surroundings are a great deal more about relaxing and enjoying your meal. The Price tag also does not match fine-dining prices, so you should be pleasantly surprised when receiving the bill.
Everybody knows a meat-lover, or in fact is one. Shebeen Bar and Braai is a restaurant that literally sends you on an African adventure as you eat. Full of quirky murals and authentic tribal tones, Shebeen creates a warm-welcome into South African life. If you like your steaks succulent and your burgers meaty then this is indeed a meat-lovers heaven! All mostly cooked on the braai, (a custom in South Africa, known as a barbecue or grill to our Edinburgh-dwellers) there is a great selection of fresh, traditional cuisine available, but we dare you to try a 'Lion-size' steak! The 'Cheetah' size is really the 'ladies' sized steak, but would be regarded a fair attempt if you can eat it all! They take great pride in serving many other tastes from home, including Boerewors Sausage, Frikadelle (meatballs) and Sosatie (skewers) and with the portions being considerably bigger than the prices, it's a must-try.
If you are on more of a budget or if for you, simplicity is key then we have a few suggestions for refueling on the cheap. Staying with those maybe not so adverse to having meat in their dietary to-do's, Oink is pretty much dedicated to hog roasts (it can be easily recognized from the pig displayed roasting in it's window) so if you are looking for honest, no-fuss food you can scoff on the go then a Hog Roast roll complete with your choice of sauce and crispy crackling might just make your dreams a reality- all from just £3!
If that was all a bit too much on the carnivorous side, thankfully we have something to suit the greenest of grazers. Henderson's is a quirky favorite of ours, including an art gallery, deli and bakery as well as it's restaurant and bistro. All of it's healthy, vegetarian options are both affordable and delicious, combining art and music from an occassional live pianist, with vibrant and inventive plates of food.
If you happen to arrive in Edinburgh on the rare occasion that we enjoy glorious weather, (it doesn't always rain!) many al fresco or takeaway/picnic options are available; in fact around almost every corner.(See our Edinburgh's City Retreats article on suggestions for a perfect picnic spot!) With the options endless on where to eat whilst here in Edinburgh, it would not be out of the question to say that we live in a culinary paradise, home to some of the best talents in the gastronomic world. With all of the incredible produce so easily available, no matter what takes your fancy- Edinburgh guarantees never to disappoint.